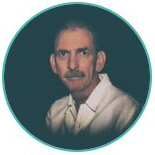 Romos Kotsonis – some call him the "director" as he manages to create a photo in any space!
Lives in Limassol, Cyprus and photography is a love affair for many years now and since 2013 he started competing internationally.
He takes pride in teaching photography also presentations and seminars he hosts are always very interesting with a full house every time with his own unique style / method.
Photos by him have been published in international and national salons, front pages of magazines and newspapers, books, catalogues, banners etc.
Taking photos of anything attracting the eye is something he enjoys but also loves aerial shots "since it's an angle not everyone can get to view".
Aerial videos by him have been broadcasted on national TV and in Euronews.
Internationally awarded multiple times, he has reached all photography distinctions he had aimed for so far and at the present he enjoys judging international photo competitions.
First titles came in 2014 and currently, in 2023, he holds the following: EFIAP/d2, c***MoL, EPSA, H.EFMPA, M.ICS, M.USPA, M.SWAN, RISF3, AISF, EHPS, H.FICS, H.F.SWAN, ES.USPA.