Borislav Milovanovic
President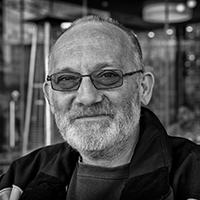 By profession BSc of Mechanical Engineering. He started with photography in 1977. So far, he has participated in over
500 collective exhibitions and achieved over 4,800 acceptances with over 500 different photos in 50 Countries. Won over 500 awards for over 120 different photos in 27 countries. He held six solo exhibitions, in Bor, Novi Sad (FIAP Exhibition center), Jesenice Slovenia, Kragujevac, Lechang city China and Aknara, Turkey.
Holder of EFIAP/D1, ESFIAP, MPSA and GPU CR4 titles. On the list of the 10 most successful authors in the Photo Association of Serbia for 2014, 2015, 2016, 2019, 2020 and 2021. In the Photo Association of Serbia, he served as the FIAP LO for 3 years. In PSA (Photographic Society of America) in the positions of CMD Serbia and LO Serbia.
With NGO Village from Bor organized 4 Photo meetings "Good and bad land".
In cooperation with the National Library in Bor, he formed the Photo Exhibition Center, which has so far hosted many collective exhibitions of Photo clubs Danube and Balkan as well as solo exhibitions by the following authors: Branislav Brkic (Belgrade), Petar Sabol (Čakovec, Croatia), Boro Rudic (Skopje, Macedonia), Vanda and Klemen Klemenc (Jesenice, Slovenia), Dejan Angelovski, Gligor Maksimovski, Filip Ilievski (Kumanovo, Macedonia).
With NGO Bor030 he successfully organized a Photo School called Youth Photo Activism.
With the Danube Photo Club, he organized 34 exhibitions under the patronage of FIAP and PSA. He has judged over 300 exhibitions in the following countries: Serbia, China, Finland, Norway (National Exhibition 2021), Austria (National Exhibition 2015), Hungary, Slovakia, Croatia, Bosnia and Herzegovina, Montenegro, Macedonia, Turkey, Sri Lanka, Egypt,
Slovenia, Romania (National Cup Club 2021) and Bulgaria.
Founder and President of the Danube International Photo Association (DIPA).
https://dipa-photo.com/
http://fotobora.net/
milovanovic.borislav@gmail.com
Phone: +381691280614